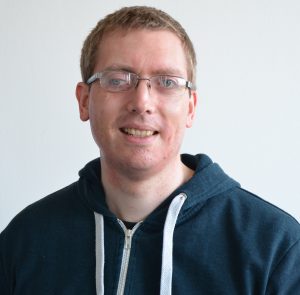 I am a member of the OSR since 16.08.2014.
Research Topics:
QDAcity: My main research interests within the OSR are related to the QDAcity project. Our goal is to improve the quality of the requirements engineering process by incorporating methodologies used for qualitative data analysis to provide full traceability and support the process by utilizing advanced NLP techniques.
---
Contact information
Room
11.135, Martenstra

ß

e 3
Phone
+49 (9131) 85-27994
E-Mail
Andreas Kaufmann <andreas.kaufmann AT fau.de>
Languages
German, English
---
Open Thesis Descriptions
I'm always happy to supervise students who are excited about the topics of requirements engineering and qualitative data analysis. We may also find a thesis for you if you are interested in natural language processing. We have some thesis descriptions on my topics prepared, but also feel free to come with your own ideas that fit into these categories.
Migration to Microservices
Web App Internationalization
A Teaching Platform for QDA
Interactive Tutorial for QDAcity
A/B Testing Framework for JS Frontend
---
Publications