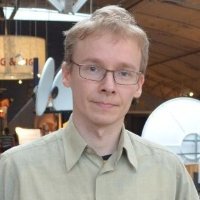 The computer science department by way of our research group is hosting a colloquium talk (free and open to the public):
by: Dr. Mikko Rajanen, University of Oulu, Finland
about: Introducing Usability into Open Source Software Development Context
on: Monday, 14 September 2015, 4:15pm
at: Cauerstr. 11, 91058 Erlangen, Room 01.150-128
Abstract: Usability is an important aspect of Open Source Software, but barriers exist for usability specialists' participation in such projects. In OSS projects usability has traditionally been neglected, as OSS developers have traditionally been "scratching their own itch" and usability in the sense of ease of use has not been a major concern. Yet, nowadays many OSS solutions have attracted a large amount of users who do not want to participate in OSS development, but only to use the OSS. Thus, usability of OSS and usability work in OSS development have become crucial. UKKOSS research initiative has been experimenting with different approaches for introducing usability into OSS development projects as well as identifying the key factors that have an impact on the success of introducing usability into OSS development, such as project culture, project structure, differences and commonalities between HCI and OSS philosophies etc.
Speaker: Dr. Mikko Rajanen is a teaching assistant in the Department of Information Processing Science at the University of Oulu, Finland. He received his Ph.D. in 2011 after defending his thesis "Applying Usability Cost-Benefit Analysis—Exploration in Commercial and Open Source Software Development Contexts." His research interests include introducing usability activities into open source software development, usability in computer and video games, and usability cost-benefit analysis. He has an ongoing research initiative with 16 student projects so far studying different ways to bring usability into open source software development.